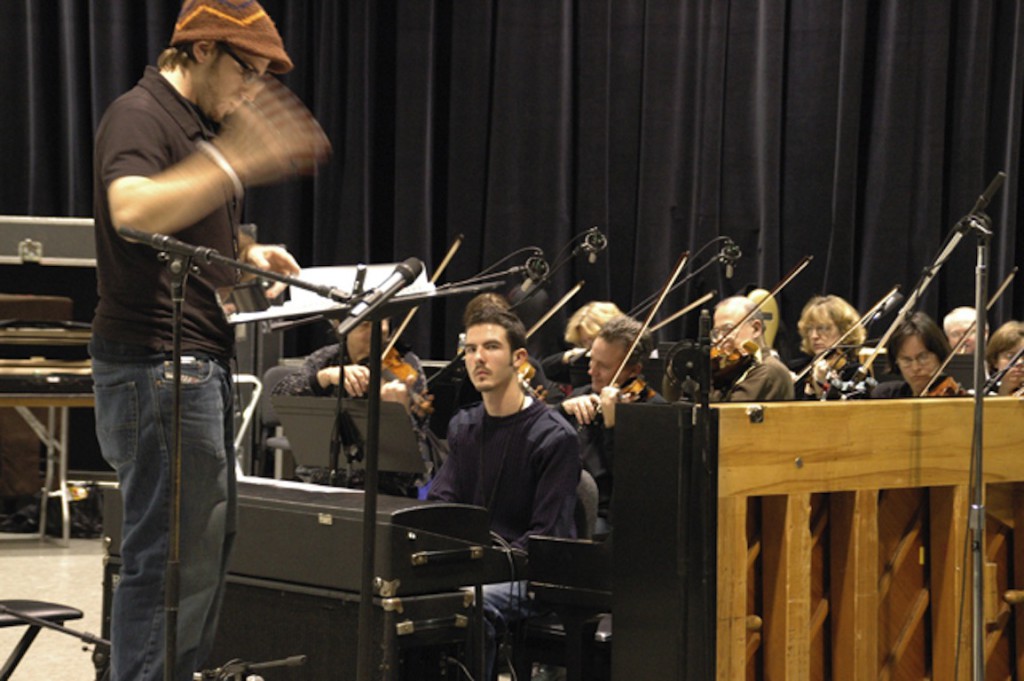 "Todd is one of the main players in the city of angels." – Gilles Peterson, BBC 6
"A ridiculously good trumpet player who does freakin' beautiful horn arrangements." – Kelis
"The soldier of funk!" – Garth Trinidad, KCRW
Todd Simon is a multi-instrumentalist, composer, arranger and performer living and working in sunny Los Angeles, CA. Todd has found a niche providing soulful horn and string sounds for countless projects whether they are on wax, TV, or on the big screen and has had his unique sound sampled by artists such as Ghostface Killah, DJ Premier, and Lily Allen. In addition to working out of his own NuFi Studios, Todd frequents Hollywood's finest studios.
After helping brew the funky-breakbeat institution known as Breakestra, Todd went on to tour the world with Macy Gray where he refined his deeper Soul roots. LA wasn't enough so Todd relocated himself to NYC where he found himself immersed in the scene with Sharon Jones & The Dap-Kings, Antibalas, Ming + FS, DJ Spinna, Ticklah's Roots Combination, Dub Is A Weapon, Sugarman 3 and El Michels Affair.
Todd returned to LA and reunited with Breakestra-mate Dan Ubick to help create Connie Price and the Keystones, a cinematic-soul inspired outfit that has gone on to back up Big Daddy Kane, Percee P, Too Short and many other Hip-Hop masters. Impressed by his arranging chops, Stone Throw Records asked Todd to arrange and conduct for Madlib's YNQ project: Sound Directions.
Soon after, Todd became a close friend and collaborator with Will Holland aka Quantic. Quantic and Todd would send sounds to each other via email resulting in some great recordings for the Tru Thoughts label and Holland's strictly 45 label, Magnetic Fields. Their dreams came true when they got to record together on the Spanky Wilson/Quantic Soul Orchestra in studio at the historic Electro-Vox Studios in Hollywood.
In 2004, Todd joined forces with the Red Bull Music Academy (RBMA) acting as arranger, conductor, and trumpeter for an exciting concert event called ArRange, combined old school arrangers David Matthews (James Brown, CTI, Kudu, etc), Claire and Brent Fischer (Prince, Dizzy Gillespie, MPS, etc.) and Deodato (Bjork, Kool and the Gang, Joao Donato, etc.) with new school producers OHNo, Underground Resistance and Kirk DiGiorgio. Todd prepared and led the ensemble in a performance with the Northwest Sinfonia at a live performance in Seattle's McCaw Hall. RBMA was so impressed with Todd's work that they asked him to take part as a studio mentor/lecturer for their 2006 Melbourne Academy with incredible peers Wajeed, Flying Lotus, Cut Chemist, Andreya Triana and the Bamboos.
Using his rolodex of LA's top musicians, Todd pursued a dream of recording his own Jamaican inspired project The Lions. One of the gems out of The Lions sessions was a funky-Rock Steady arrangement of Lyn Collins' "Think (About It)" featuring Fitz and the Tantrums vocalist, Noelle Scaggs. This led to yet another arranging opportunity, this time with Ubiquity Records, where Todd has arranged for artists such as: DJ Greyboy, Quantic, Clutchy Hopkins, Ohmega Watts, Orgone and Shawn Lee.
Todd's skill for arranging/orchestration has also been relied upon by Dave Sitek (TV On The Radio, Kelis, Beady Eye, Maximum Balloon, etc.); John Hill (Cee Lo & Santigold); Om'Mas Keith (Kali Uchis); David Holmes (Oceans 13 & Primal Scream); Adrian Younge; Eighteenth Street Lounge's Ocote Soul Sounds; Rockstar Games (L.A. Noire and Undead Nightmare); composers Stephen Trask (Sexdrive) and Mike Andrews (Stuck On You); and TLC's Take Home Chef (where Todd co-wrote the theme song as well).
As a live performer, Todd's career flourished performing with longtime heroes Mulatu Astatke and Arthur Verocai as part of the Mochilla TIMELESS Series, becoming a staple in the ESPY Awards house band (backing up the likes of Stevie Wonder, Justin Timberlake, Janelle Monae, Wyvlef Jean, Nas and Swizz Beats) in addition to countless appearances on The Ellen Show, Late Night with Conan O'Brien, The Tonight Show with Jay Leno and Jimmy Kimmel Live! with acts such as Santigold, Lukas Graham, TV On The Radio, El-P, Antibalas, and more.
Various acts, such as Kelis, Bonobo, Lady Antebellum, Lukas Graham, The Gaslamp Killer, Solange, Unkown Mortal Orchestra, Sly 5th Ave, Quantic, RHYE, Quadron, Lauryn Hill, Ziggy Marley (for the grammy winning Fly Rasta album) count on Todd to help put together and contract the perfect group of instrumentalists for hire while on the West coast for television performances, sessions and live venues.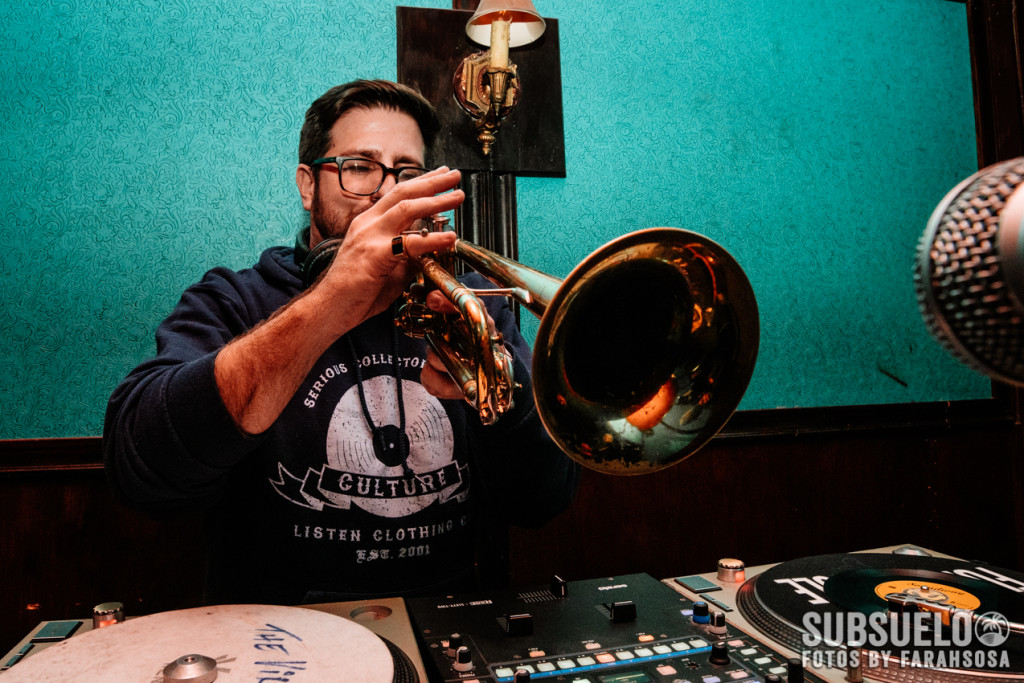 Todd is a staple musician with many LA institutions producing and directing performances as a featured guest at Grand Performances (Minnie Riperton tribute & Ethio Cali feat. Dereb Desalyn & the Celebrate Fela Gala), Levitt Pavilion LA, KCRW, The Blue Whale, Broad Stage, The Getty Center, Fowler Museum, and Hammer Museum. Recently, he's been busy composing for KCRW's Left, Right and Center and All The President's Lawyers; making noise with some new projects of his own: the African-Jazz ensemble, Ethio Cali; the African-Colombian inspired banda, The Angel City All-Star Brass Band; his #JazzOn45 DJ series and his new pop-up music night HODGEPODGE that highlights DJ's who play instruments and musicians who spin great records.